Charting Change 2021: The Year in Health Equity
At Fenton, we don't just have "clients," we have a calling. The past few years have brought unprecedented public health challenges that have called us to work even harder to protect people. With new COVID-19 variants emerging, we've been called to consistently advocate for health equity for all. Meanwhile, as reproductive rights are on increasingly shaky ground, we are already sounding the alarm, and sparking action for protecting the right to choose. Here, we share some of our work with leaders who are addressing injustices and making hopeful strides. 
Protecting Reproductive Rights 
The fate of reproductive rights in the U.S. is uncertain and alarming. We were honored when the State Innovation Exchange's Reproductive Freedom Leadership Council came to Fenton to help raise the voices of legislators in key states where the threats are most dire. 
We're working across state lines to lift up a crucial message: reproductive freedom is a fundamental right, and progressive state legislators won't stop until this right is protected. Through a multi-state messaging framework, rapid response to breaking news, and proactive media outreach to new journalists, we continue to find opportunities for legislators to shape the news narrative and put pressure on conservative lawmakers.   
Making Progress in a Pandemic 
Los Angeles County, CA is one of the most diverse areas in the country. Syncing with community-based organizations was a crucial way to slow the spread of COVID-19, especially among essential workers, many of whom live in multigenerational households. Fenton implemented a multicultural and multilingual approach to the Together Fighting COVID campaign to reach residents in 13 languages. 
Putting Nurses at Center Stage for Their Safety — And Ours 
Since day one of the pandemic, we've worked alongside National Nurses United to help ensure that nurses took center stage as the most critical essential workers. Co-President Zenei Cortez told The Washington Post that, given the recent emergence of the Omicron variant, she hopes that the people in decision-making positions will "react quickly." Fenton helped the nurses attain more than 500 media placements and more than 30 broadcast appearances.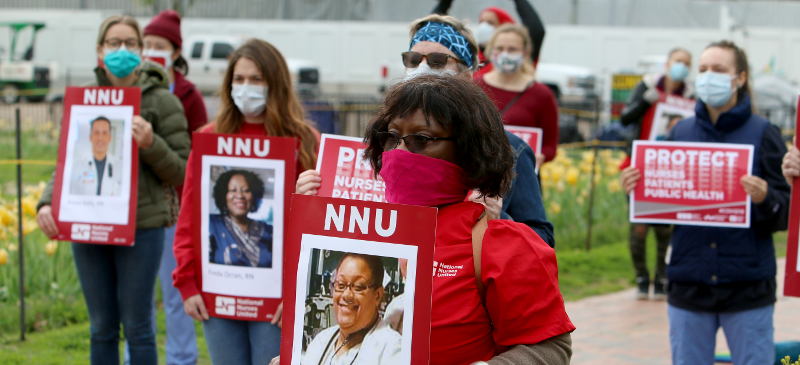 Getting A Hesitant County Informed and Vaccinated 
Getting hesitant communities to become vaccinated was another challenge. In partnership with the County's Department of Health, we launched the Revive STL County, campaign to encourage vaccine confidence in St. Louis County, Missouri. An interactive toolkit empowered busy, local community partners with customizable digital assets. 
This ongoing campaign has seen a 22% increase in vaccinations since launch, including a 10% increase in some of the most hesitant neighborhoods.  

Watch the campaign videos from Revive STL County: 
To learn more about our public health work, email Christian Hendricks at chendricks@fenton.com